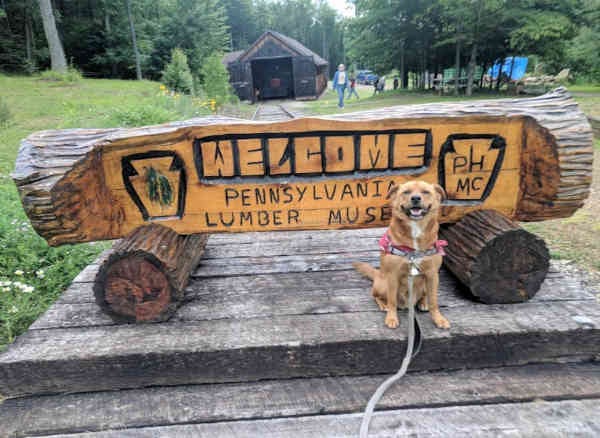 Ever wonder about the history of logging? How did we ever manage to build houses, heat our homes, have cooking fires, and do everything else we use wood for without the use of modern equipment?
The Pennsylvania Lumber Museum has these answers. The museum's mission is to showcase the history of logging and logging equipment from simple hand tools all the way up to today's modern equipment.
Located in the wooded mountains of Potter County Pennsylvania, the main attractions on the museum's 10-acre campus include a recreated 20th-century lumber camp, a steam-powered sawmill, a 70-ton locomotive engine, and a wood-burning birch still.
Over a 48-hour period, the birch still produces roughly a quart of birch oil, commonly known as "spirits of wintergreen." The oil occurs naturally in the bark of the black birch tree and was used historically as a flavoring and topical pain reliever.
In 2022, the museum purchased a RuggedMade log splitter. Firewood produced by the splitter is used as fuel for the birch still and as a heating source for many buildings on the grounds. In addition, the museum plans to sell firewood to help fund the museum.
The log splitter is also used to demonstrate the progression of wood-splitting tools from the days of old to today's modern machines.
For more details, be sure to visit the Pennsylvania Lumber Museum website.