You know why a branch from a sapling is best for a marshmallow roasting stick, right? Because wet or green wood won't burn, you can toast your marshmallow without your stick lighting fire. If you've ever picked up a dry, dead branch off the ground, you've probably ended up torching your treat and stick!
Well, the same principle applies to firewood. What's the best wood for burning in your stove, fireplace, or fire pit? Wood that's ideal for burning is split correctly and seasoned.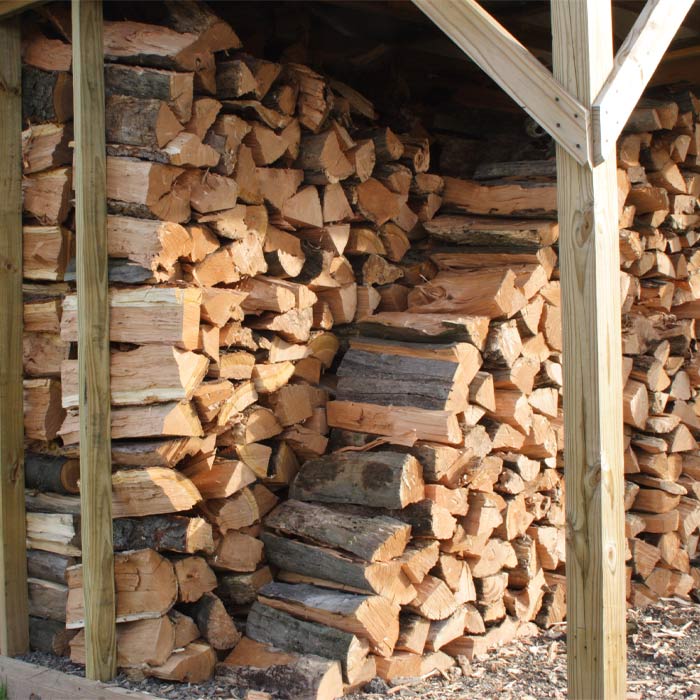 Preparing Wood for Burning
Why is split wood so important? On average, water makes up 50% of the weight of a log cut from a freshly fallen tree. When you split a log, you expose more surface area of the wood grain, speeding up the evaporation process. Split wood also burns hotter because less surface area is covered by bark. Using a log splitter to split wood enables you to produce uniformly split wood that can be easily stacked for drying.
Characteristics of Good Burning Wood
What makes some types of wood better for burning than others are their density and water content. The more densely packed grains the wood has, and the drier the wood is, the longer and hotter it will burn. Water content can be determined by where a tree grows since some woods like to grow in wetter soils – meaning they'll have higher water content and a longer seasoning period. A moisture content below 30% is necessary for good burning.
What is 'Seasoned' Wood?
Firewood that hasn't been aged long enough won't burn well. Trying to get a roaring fire going with wood that's still too wet and green can be downright frustrating. It can even be dangerous in some situations. If you frequently burn sappy pine, it creates a dangerous soot buildup in the chimney, called creosote.
The best way to tell if you have seasoned your wood long enough is if it has dark ends that are noticeably cracked. It will be relatively lightweight compared to unseasoned wood and make a distinctive clinking sound when you hit two pieces together.
How Can You Tell if Wood is Seasoned Enough for Burning?
If you purchased split wood from a firewood seller and don't know if it's properly seasoned, try burning a couple of pieces. You'll know it's still too wet if you see steam bubbles and hear hisses as it heats up on the fire.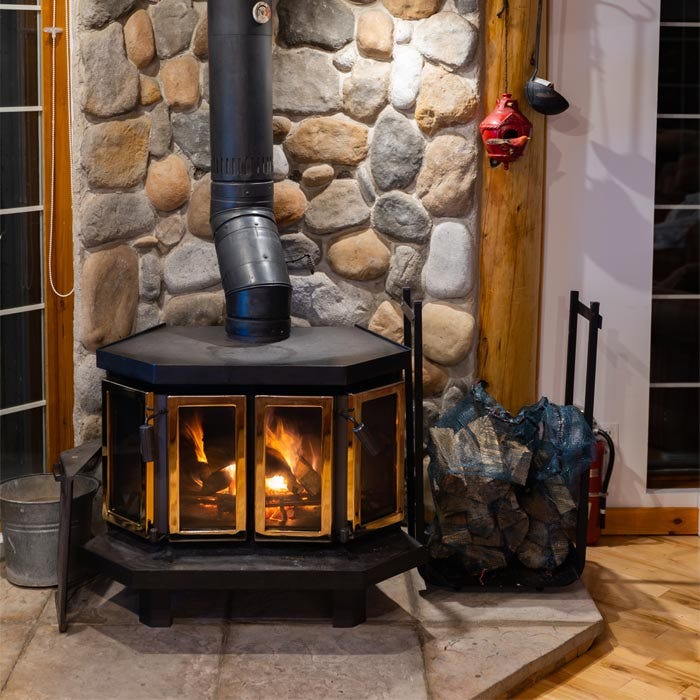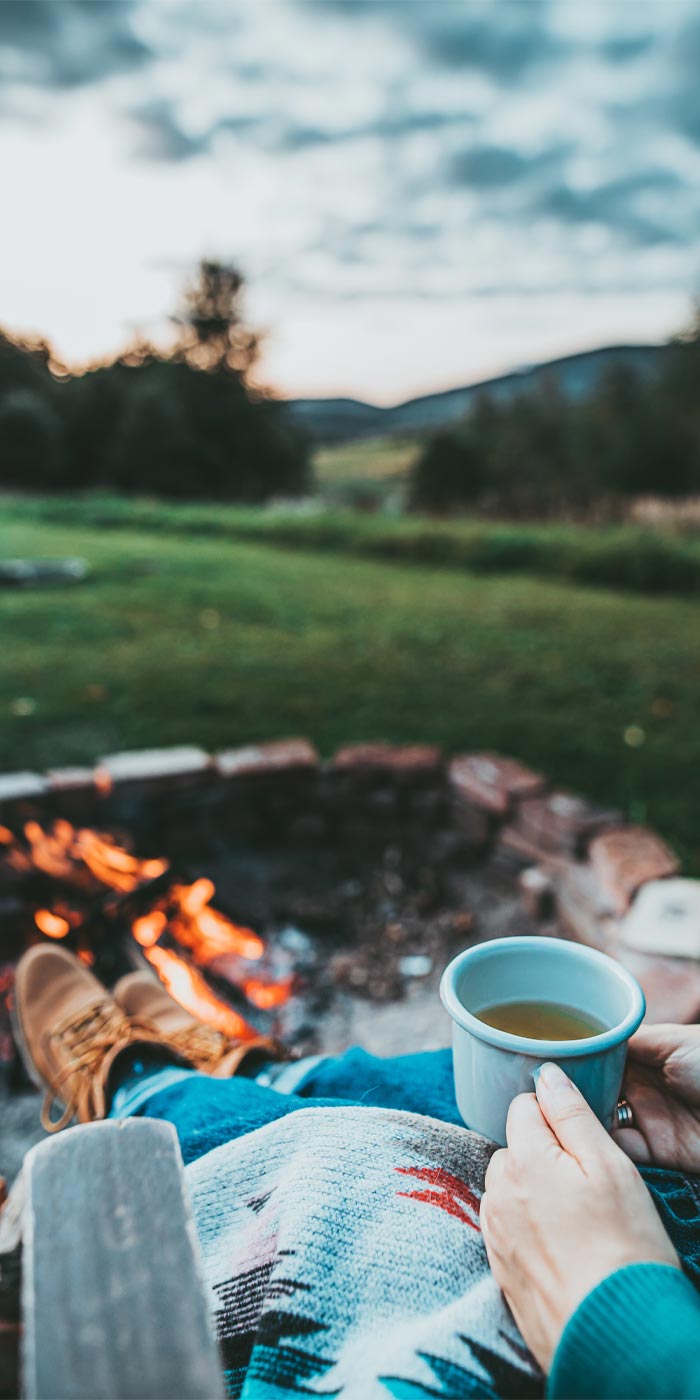 What's the Difference Between Hardwood and Softwood for Burning?
Some softwoods, like fir, pine, and spruce (although they burn up rapidly), are fine and can be perfectly safe as long as they are extremely dry. Most conifers like these also make good kindling for getting the fire started.
But if you want a long-lasting, hot, clean fire, hardwoods are the best wood for burning in your woodstove or fireplace. It can be difficult to ignite hardwood when cold, and the fibrous nature of softwoods can help establish the base of a fire. Once there's some heat, it'll be easier to get hardwoods to burn and maintain a slow, hot fire. Cedar, spruce, and pine are common softwoods that can make good kindling. Plus, the delightful smell of cedar is an experience all on its own.
Best Hardwoods for Burning in a Fireplace (or Firepit!)
Nobody wants to be poking at a fire on a cold evening just to see it sputter and fizzle out. It can be downright annoying trying to burn uncooperative wood. That's why it's essential to choose the best wood for burning, regardless of whether you're enjoying the comforts of the indoors or gathered around a firepit outside.
Whether splitting your firewood this season or purchasing some from a local firewood supplier, choose the right wood to produce a hot, long-lasting fire.
Wood
Characteristics
Quality of Firewood
Apple
Must be well-seasoned
High moisture content
Burns slowly
Good heat output
Pleasant smell
Low sparking
Great
Ash
Best when seasoned
Low moisture content
Burns slowly
Good heat output
Best
Beech
Must be well-seasoned
High moisture content
High sparking
Fair
Birch (White, Yellow)
Can be burned unseasoned
Very low moisture content
Burns very quickly
Best mixed with slower-burning wood
Good
Cherry
Must be well-seasoned
High moisture content
No sparking
Pleasant smell
Good
Elm
Must be very well-seasoned
Very high moisture content
Burns slowly
Good heat output
Best mixed with faster-burning wood
Good
Ironwood
Best heat output
Best mixed with other hardwoods
Best
Hickory
Great heat output
Best
Mesquite
Burns clean
Burns slowly
Good heat output
Great for barbequing and smoking
Best
Maple (Red, Silver, Sugar)
Burns clean
Low sparking
Pleasant smell
Great
Oak (Red, White)
Must be very well-seasoned
Very high moisture content
Good heat output
Burns slowly
Good
Check out the Best Wood for Burning infographic below for our top hardwood picks!